The University of Leicester Innovation Hub celebrates a three year milestone
With the biggest online Innovation Friday yet!
Join them for a day of brilliant talks, workshops, connections and more. Top academics, practitioners, startups and SMEs will join together to deliver an unmissable celebration.
Sharing results from three years of collaboration between business and leading academics. Plus announcing new projects to help SMEs and Startups grow in Leicestershire.
Plus, the next instalment of Leicester Startups World Tour in the afternoon.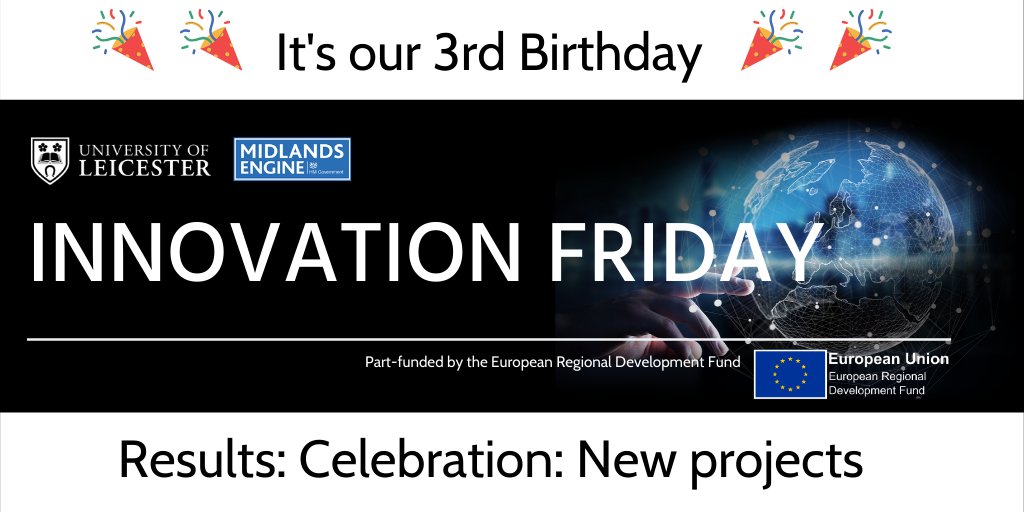 Looking to the future
Use University experts, talent and resources to bring innovation to your business.
The slowdown of lockdown is coming. The economy needs to get back on its feet. It's time to look to the future.
The world has changed
There is only one thing for certain. Covid-19 has brought a lot of change. All the customers were at home. Find out what is coming next and how you can plan for the future.
Develop new partnerships and innovative ideas
You are invited to join us for 'Innovation Friday' online networking. Join in the chat by using #LeicInnovation to talk to businesses, entrepreneurs, experts, researchers and students.
Talks include
Citizens of Change – How the University can work with business
Innovation and responsiveness in a time of Covid
What the future brings
Twitter Q&A #LeicInnovation
Register for the free event here.