The Leicester Startups Accelerator begins on Monday. The six-week programme will take eight startups on a journey of developing, shaping and validating their businesses. It will all culminate in the founders pitching their companies to a panel of investors on demo day. So who are our budding entrepreneurs?
Community organisations don't have a clear way to collect feedback and questions from their residents during events and workshops. The work they do during events are not easily transferrable into actionable data that they could use to present to local authorities in their reports for grant funding. We make it easy for them. The mission behind Newny is to facilitate an environment to encourage social change in heavily impacted communities.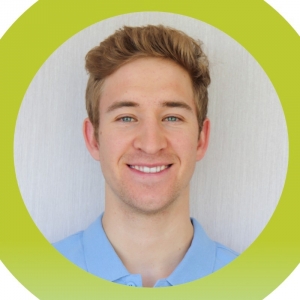 Uni cycle solutions – Domingo Armengol Arcas

Domingo has set out to solve the problem of bike theft, following the loss of his bike – customer research indicates that bicycle theft was one of the biggest crimes in the UK with one bike stolen every 90 seconds in the UK. He and his team have built smart bicycle racks. They charge users to use them and charge institutions to access their data dashboard.
Making solicitor Wills and Lasting Powers of Attorney, quick, accessible and up to 50% cheaper than going to a solicitor. Solicitors are slow, inefficient, expensive and feel quite exclusive to certain user groups. Online Wills and Lasting Powers of Attorney providers exclude the solicitor using instead ""experts"" and oversimplify the process. Growing at ~30% per month.
Girls Lead are passionate about being a powerful voice for female leadership and supporting entrepreneurship. We run a blog and virtual events supporting women in business and a subscription box where we help young girls develop their entrepreneurial skills through arts and crafts. We are currently developing eLearning support to enhance the learning experience of our box users.
Predictiva was born on the back of the academic research. Most of the available algorithmic trading models use rule-based / if-then models. Accordingly, they depend on trader experience and familiarity with the market trends and common indicators. Investiva is a True AI model that learns over time and gains experience, removing the issues of human-based decision making. We're targeting both B2B and B2C market segments in the investment management industry.
A platform designed for marketing based SMEs to find credible & qualified buyers. The marketing industry is fragmented and challenging to navigate for buyers. Solving the problem of searching for leads through other service sites and primarily receiving work through referrals. On-boarding new users every week through the MVP. Launch of new site in early Nov.
Ahmed Fareed

A B2B platform designed to improve Customer Loyalty through tailored Vouchers Schemes. We will provide a cloud platform to make it easy to set up and manage Vouchers, offers, and rewards schemes for businesses.
A South Asian grocery delivery service. When it comes to shopping for South Asian groceries, many customers have to travel out of their local area and online options are limited from any of the big supermarkets. Megacart offers a single affordable solution. They have 1,500 customers and around 180 weekly orders are coming through the platform. New automated website launching in November 20.