We had a number of applicants for this month's Leicester Startups Accelerator and we are pleased to announce our cohort of 14! The accelerator begins on February 22nd and the six-week programme will take our founders on a journey of developing, shaping and validating their businesses. So who are our budding entrepreneurs? Let's meet them…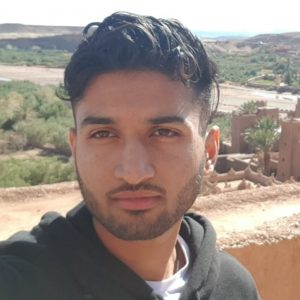 Harsh Patel- SM Booking App

Hi I'm Harsh, a recent graduate from the University of Leicester (1st Class in Physics with Space Science Bsc) and now a startup founder! My startup is the SM Booking App.  This pandemic reminds us of how much we value real social interaction. The Social Media Booking App blends intuition and convenience to provide the perfect user experience for booking group/individual activities.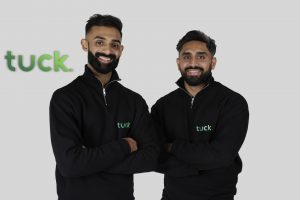 Neel and Dhruvesh – Tuck

I'm Neel, an IT consultant at IBM and a small business owner selling formal menswear clothing – Belezar. Hi I'm Dhruvesh, the co-founder at tuck. I am currently working as a consultant in the cybersecurity and risk space. Our mobile app connects our users with small businesses across all industries and rewards them with cashback for shopping with small businesses.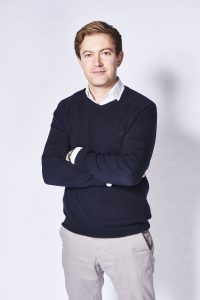 Robert Flint – Adviserly

I'm Rob, a former corporate lawyer crossing the floor to found Adviserly, a platform-based international network of small law and accounting firms providing full scope professional services.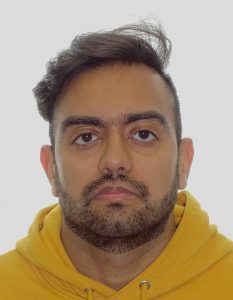 Divyesh Chudasama – Tattel
I am a Data Engineer and my co-founder Ayodeji Akiwowo who is a Data Scientist.  Our love for Data made us work colleagues, then friends, and NOW Co-Founders of our App! Tattel is a Geo-Social Networking App that allows users to connect in Real Time via a Live Map, purely based on their Interests. The app targets anyone from a university student to a working professional; whether you are on a lunch break, commuting to work, travelling or on a Business Stay, our app instantly connects like minded users there and then. Because everyone is in a reachable distance (given radius), there is no need to arrange a time and place to meet. Do it through our app! Meet New Friends, Stay Connected and Grow your Network!
James Fairlie and Raja Khan – CV Links

Our startup aims to help both entry level job seekers and small business owners. We do this by placing job seekers into these businesses to help take the pressure off of business owners. We take over recruiting and employers costs/liabilities so that the business owner only has to concern themselves with managing the worker's day to day tasks.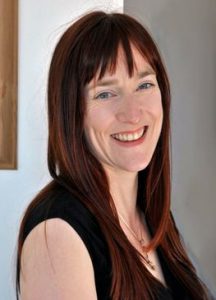 Dr Emma Fieldhouse – Future We Want

I'm all about engaging people with fun learning about carbon footprinting and the climate. I get excited about making a significant impact to how people behave regarding their own sustainability impacts.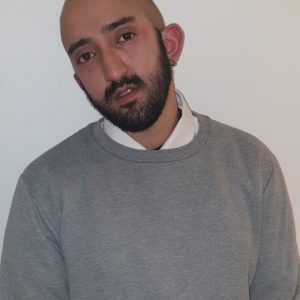 Ali Datoo- eKitchenette
We are here to support restaurants with increasing their top line, providing a network of social media influencers and supporting a sustainable ecosystem for the promotion of their dishes.
Mandeep Nagra, Jon Singh and Asif Khureshi – Pay IO

Mandeep has gained extensive experience and knowledge in Commercial Banking and International Trade, having worked in the financial sector for a global bank for several years.
Jon has a background which stems from sales, management and software development within the insurance, utilities and marketing industry.
We are Pay iO an Alternative Payment Service Provider offering our product and services to U.K. businesses. Using Open Banking Technology, we enable customers to pay businesses for online and invoice sales using their banking app. We aim to help reduce fraudulent transactions and create a seamless payment journey.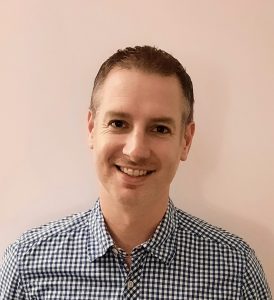 Nathan Holmes – SilentScreen

I'm Nathan, a digital product owner at Barclays and founder of SilentScreen. SilentScreen is a strategy, project and product understanding software application – predominantly for large and corporate businesses. It enables people to understand 'what' is being worked on, rather than a typical project management tool that looks at the 'how'.
Sarra Ben Salem – Starling analytics

We create analytics solutions for businesses to help them extract knowledge from unstructured data. I have built the first solution which is a social media analytics tool. It helps businesses harvest available data on social media to serve as a tool for competitive intelligence analysis, sales leads generation, etc.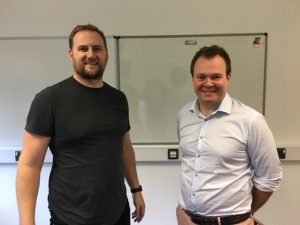 Luke Pulford and Scott – Pay Exchange Ltd

I'm Luke, I run awesome workspaces for start up companies. I am involved in several exciting start ups as an advisor and/or investor but am very excited to
roll my sleeves up and be back in at the deep end again.
Scott comes from a private banking background, where he managed over £100m of assets. Scott decided to pivot to the startup world and build out technology to help solve some of the problems in the financial services sector.
Our start up is The Pay Exchange. P
ay Exchange allows business owners to access the lucrative tax savings of Salary Sacrifice schemes via an automated platform.
This allows them to increase their profitability AND put more money into their employees pockets each month.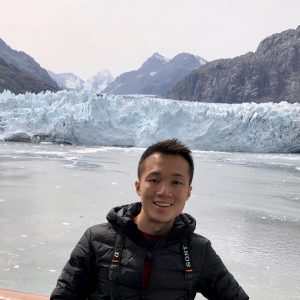 Ray Kee – Anastomose

I'm a 4th year Medical Student at Leicester Medical School. Formerly in another life, I graduated from New York University's Stern School of Business with a B.S. in Business and M.S. in Accounting me, leading me to work in Management Consulting for 3 years. I've created Anastomose, a professional networking platform for healthcare professionals and students to increase centralization of education, research and career opportunities.
Antoine Messiou – Sunclipa Eyewear TM

My background is B2B optical design and lighting design. Sunclipa is a wrap around shade worn close to the eyes and was originally conceived to help tennis players hit serves and high shots in bright sunlight. After a chance test in a car it became clear that a great application for Sunclipa was for stopping drivers from becoming temporarily blinded in bright sunlight, winter or summer. Research show that many serious car accidents are caused by sun blinding ( around 9000 in the USA a year). Apart from promoting safety , Sunclipa provides drivers with great visual comfort through their Journey .
Chloe Hardisty – Cotton Clara
I started my business Cotton Clara in 2014 while I was working full time. I've built the business up since then as a side hustle and from 2019 as my full time job. We design and make modern craft & embroidery kits, and sell them online, through our own website and through Not on the High Street, Hard to Find and Etsy. We have a subscription product that runs as part of our business called Hoop Club and we currently have around 350 subscribers.