LoyalFree, founded by Jason Nesbitt and Sophie Hainsworth of Leicester, was originally created to help high-street businesses increase sales, reward customers and provide local tours and trails. Now working in 18 UK towns and cities the business is quickly adapting to support the high street through recovery. Alongside new trails detailing businesses which are open or delivering, LoyalFree has launched a new online marketplace to support independent businesses.
Partnering with Leicester Business Improvement District (BID Leicester) LoyalFree wanted to increase the support offered to businesses during this critical time.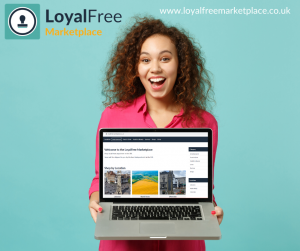 The LoyalFree marketplace allows independent businesses to sell products online, without any charge or commission except a small payment processing fee – if they are part of BID Leicester. This provides offline businesses a lifeline during the COVID-19 lockdown period. Businesses can utilise the platform to increase critical cash flow without incurring the expense of creating their own e-commerce site or paying commission through existing ones.
If you want to know more about how the app can support your town or city please visit https://www.loyalfree.co.uk/bid-find-out-more.