A substantial part of the ground floor of DMU's Innovation Centre has been converted into an exciting new co-working space for startups with room for events and a communal kitchen.
Attendees of tomorrow's Open Coffee (10am, Weds 19th Nov) will be the first people to use the space which will be open from 9am to 5pm weekdays starting tomorrow.
For more details about the co-working space, contact Simon Baines at sbaines@dmu.ac.uk.
One end of the room has been configured for tomorrow's presentation:-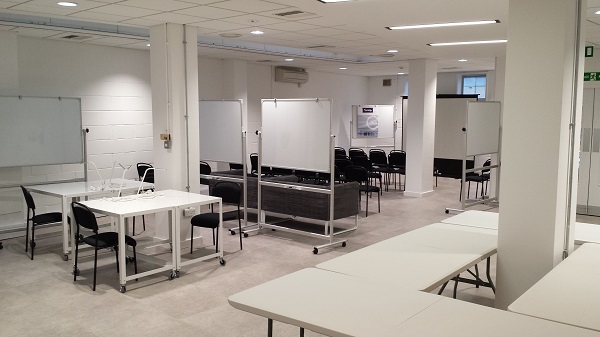 Innovation Centre Manager Simon Baines shows off the main co-working area:-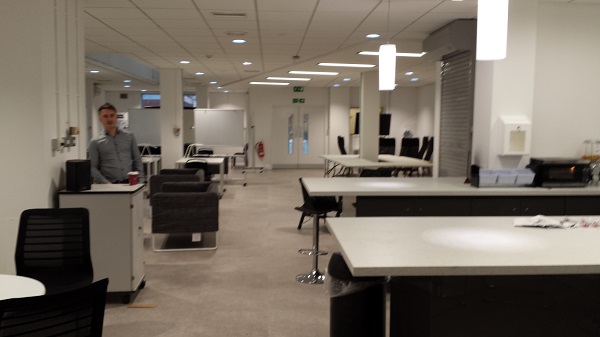 The communal kitchen/cafe area:-